A note to our customers:
In light of the outbreak of COVID-19 we are currently experiencing high contact volumes. If your trip is not within the next 7 days, please hold off calling Customer Service so we can help those travelling immediately and instead submit an email enquiry to support@thehotelcard.com.au or via our Contact Us page advising of your booking details.
As the situation is still evolving, our hotel partners are continually reviewing their change of date/refund policies. If you are not due to travel within the next two months, we recommend that you wait before contacting us to ensure we have the latest information available.
Thanks
The Hotel Card Team
Give the gift of travel.
Book at over 300,000 hotels around the world.
Choose from physical (AUD only) or digital gift cards.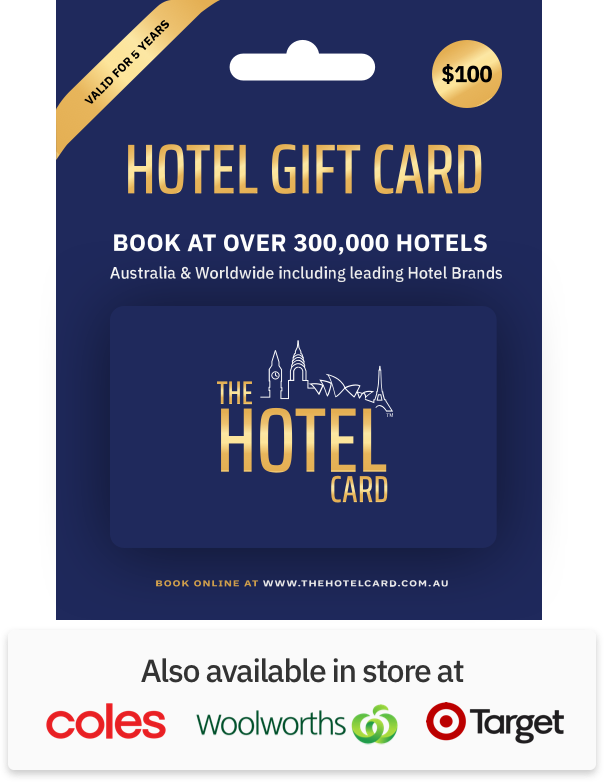 You buy the gift card
Buy The Hotel Card gift card at our online shop or in-store at Coles, Woolies or Target. Then personalise your message and it's ready to give. Choose physical or digital gift cards.
They book their hotel
Search your desired location or a specific hotel, then book for your desired dates. With a 5 year expiry there's plenty of time to use the gift card!
They go on holidays
They stay at one of our 300,000 hotels or apartments. It's a gift they'll never forget.
Buy Online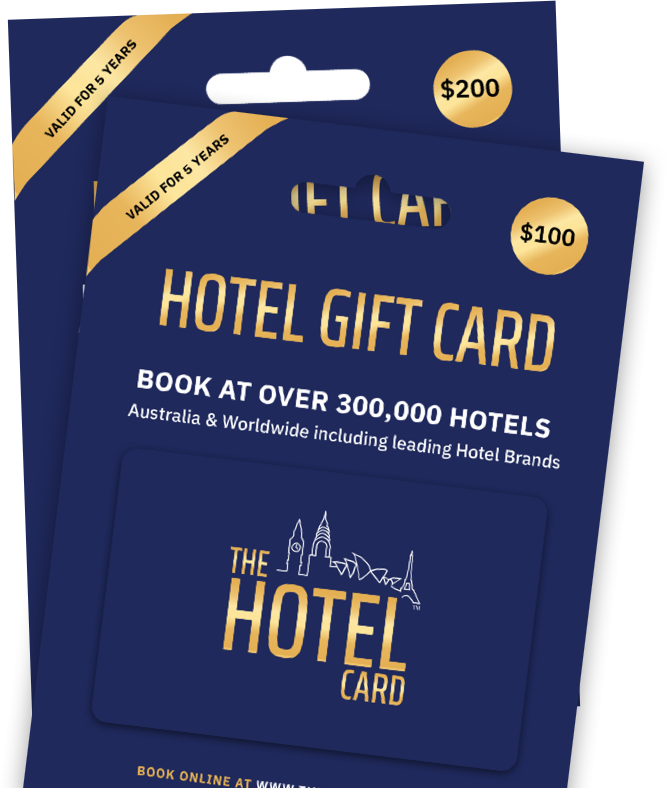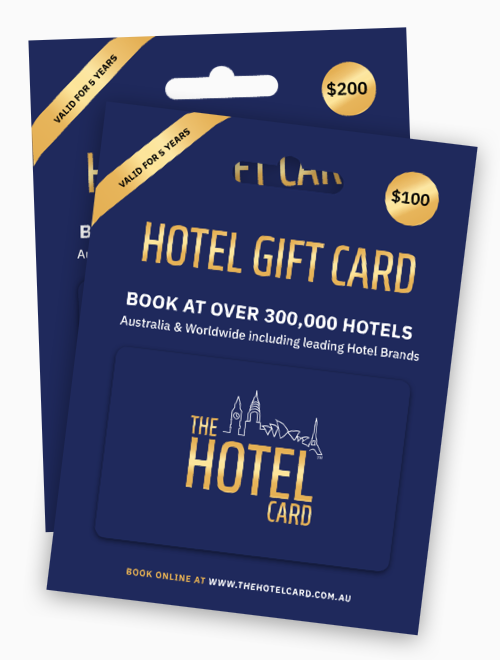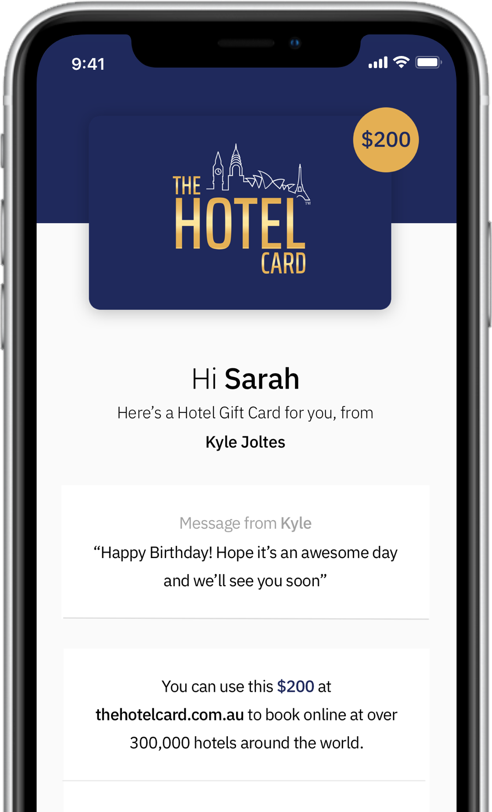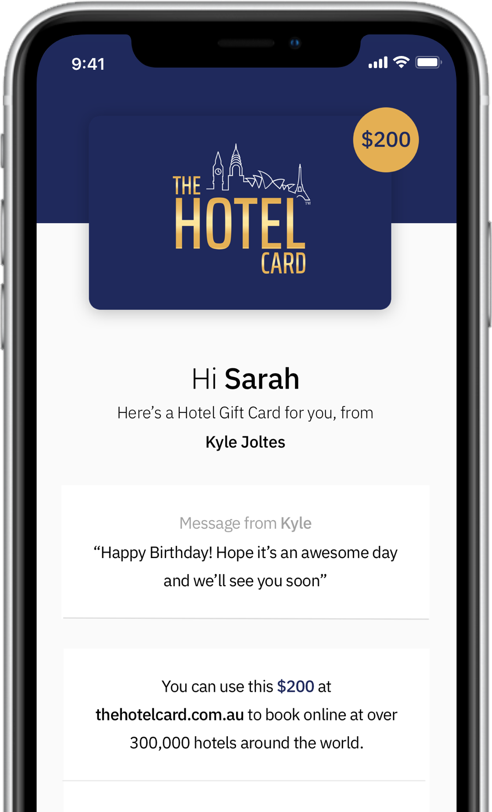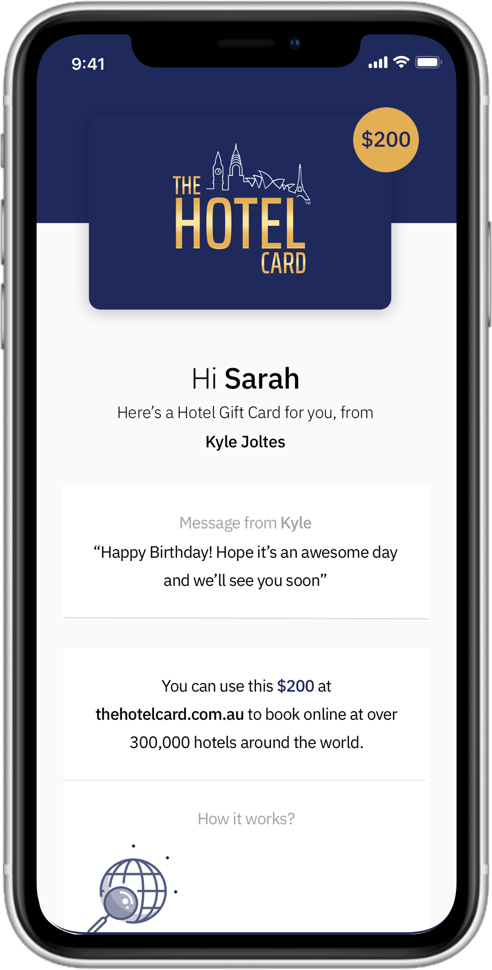 Email or Print gift card
Choose the value, then download a printable gift card or have it emailed to the person of your choice, today or at a future date with a personalised message.
Top Hotels
Select a city to see hand picked hotels.
Swipe for more >
Tap a hotel to see more info
Enjoy the finest hotels around the world.
Enjoy the finest hotels around the world.